Careers Programme
The College's careers programme is delivered in line with the Gatsby Benchmarks by an experienced team providing a range of specialist careers and progression advice and consultation.
Throughout Year 12 and Year 13, the college arranges a number of career and progression events providing students with a variety of opportunities to help them make informed decisions about their path forward beyond Sir John Deane's. These include:
Career and subject specific employer talks
Work experience sourcing and advice
Opportunities to meet with the college's Careers Advisor
Progression and careers advice from specialist external careers experts
College visits and trips
Interview preparation and guidance
General career advice, planning and support from specialist pastoral tutors
Co-curriculum opportunities to broaden and enrich students' experiences
A range of volunteering opportunities
A personal tutorial programme designed to promote successful progression
Advice and access to providers of higher and degree level apprenticeships and technical training routes
All students enrolled in Year 12 are on two year courses, and as such are supported to undertake work experience or volunteering, in particular during vacation(s) in Year 12, as well as participating in the College's co-curriculum programme.
In addition to general careers and progression advice, the College has a significant programme to support progression to higher education, including:
A large scale annual University Fair held at College
Apprenticeship and Employers Fair in National Apprenticeship Week
Access to the Careers Hub throughout the College day
A dedicated support programme named 'Aspiring Apprentices Programme' for year 13 students who are pursuing higher and degree level apprenticeships across a wide range of sectors
University liaison officer support for Year 13 higher education applicants
A dedicated Higher Education Information Evening for parents
Specialist advice and support throughout Year 13 via specialist pastoral tutors
Support from highly qualified teaching staff
A dedicated support programme for the specialist fields of Medicine, Veterinary Science and Dentistry and Oxbridge applications
Opportunities to visit universities
Each student throughout the two year programme is supported by their progress mentor in terms of career planning, and preparing for either post 18 employment or training or for a higher education course. Students meet weekly their progress mentor, and as part of the pastoral programme, will be supported and advised to ensure a secure destination is achieved.
All students in Year 12 and 13 can make an appointment with the College's Careers Manager, Danielle Oultram.
The College's policy statement of Provider Access can be viewed here: Application for Provider Access
For further information about the College's Careers Strategy please contact:
Stephanie Dean, Assistant Principal
Email: dean_s@sjd.ac.uk
Danielle Oultram, Careers Manager
Email: oultram_d@sjd.ac.uk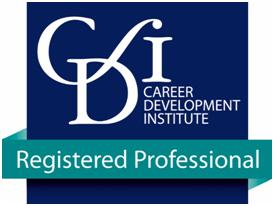 For news and information about upcoming events and support available to you child, please download our bulletin and careers calendar below.