There is a range of ways to travel to College on public transport services and on buses operated solely by Sir John Deane's Sixth Form College.
Where possible we encourage you to walk, cycle or use the bus but students who wish to drive can apply for a permit to park their car on campus. There is no charge for this.
We may be able to help with the cost of travel to college via grants from the 16-19 Bursary Fund.
Students travelling to College using public transport
Due to the current situation public transport capacity is expected to be limited into the autumn term. Government guidelines state that public transport should be avoided where possible especially during peak times. We therefore encourage you to walk, cycle or have a lift into College if at all possible. If you have to use public transport, please plan your journey around your timetable and think about travelling earlier if possible so that you arrive in College in time for your lessons.
We have been advised by the local public transport operators that services will operate at 50% capacity so seats will be limited. Please refer to the operator's websites for updated timetables and further information regarding precautions to take whilst travelling. Links to the operator's websites can be found below. The wearing of face coverings is mandatory and although hand sanitiser will be available when you arrive in College we suggest that you carry your own personal supply.
https://www.warringtonsownbuses.co.uk/
Covid-19 Additional Services
Additional temporary service from Chester
Additional Temporary Service from Winsford 
Parking outside College
We are very mindful of the impact that traffic congestion around the College can have on the residents who live close by, particularly at the end of the day when parents may be waiting to pick up their son or daughter.  Please help us to minimise the impact on our neighbours by waiting in one of the car parks at the rear of the College rather than on Monarch Drive and the surrounding residential roads. If this is not possible please be respectful to our neighbours and not park across driveways.
College Bus Information
The College currently operates its own bus services from the following areas. If you click on the links below you will see full details of the route and current charges.
If you think that you might need a seat on any of these buses please click here to complete a short expression of interest form.  You are not making a firm commitment at this stage but it is important that we know the level of possible interest so that we can make sure that we have enough seats available.
Public Bus Information
If the area you are travelling from is not covered by the College run buses, there may be a public bus service that covers the area. The below information is subject to change and is for guidance only, we strongly recommend that you check the bus operator's website (by clicking on the links below) to ensure that you have all the information you need before travelling.
Bus Operator
Areas Covered
Arriva
1
Weaverham, Greenbank
2
Rudheath
4
Barnton, Winnington
29
Winsford, Wharton, Moulton, Leftwich
31
Crewe, Church Minshull, Winsford, Wharton, Moulton
37
Sandbach, Middlewich, Winsford, Wharton, Moulton

D&G
82
Chester, Tarvin, Kelsall, Sandiway, Hartford

Warrington's Own Buses
CAT 9
Warrington, Stretton, Antorbus, Comberbach, Anderton, Wincham, Lostock Gralam
48
Frodsham, Kingsley, Crowton, Acton Bridge, Weaverham
The public transport operators offer reduced price student saver tickets. Detailed information about ticket prices and timetables can be found by following the website link below:
Scholar Saver Ticket (services operated by Arriva)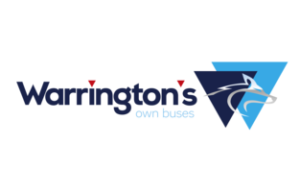 Train Information
There are 3 train stations within the Northwich area, these are listed below. For further information about train services please visit https://www.northernrailway.co.uk/
Northwich Station (1.3 miles, approximately 27-minute walk)
Greenbank Station (1.1 miles, approximately 24-minute walk)
Hartford Station (2 miles, approximately 41-minute walk)
Further Help
If you need any further help or if the area that you live in is not mentioned above, please contact us on 01606 810020 and ask to be put through to the Transport department, alternatively you can contact us via email at transport@sjd.ac.uk